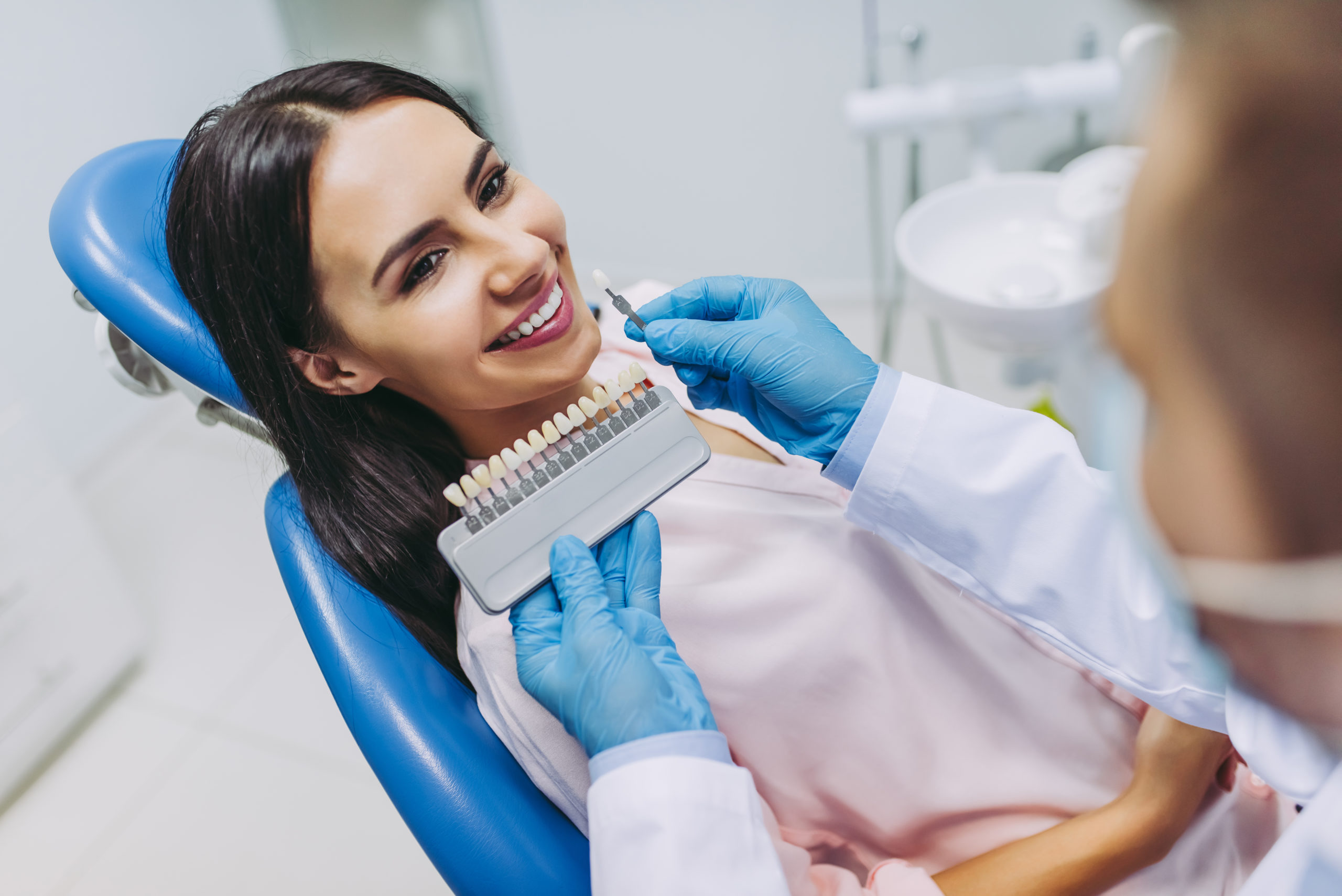 Dental Clinic North Raleigh
Dental Clinic North Raleigh
Take care of your teeth with the professional services and personal care at our dental clinic in North Raleigh, with Dr. Rebecca E. Reeves DMD, PA.
Personalized Care from North Raleigh's Most Trusted Dental Clinic
Good dental care is crucial for our overall wellbeing and health at any age. Having regular check ups by a reputable dentist on a regular basis is the best way to keep your smile in great shape. For a professional dental clinic that provides personalized care, contact Rebecca E. Reeves DMD, PA in North Raleigh. We provide a wide range of dental treatments suitable for every member of the family. At Rebecca E. Reeves DMD, PA, our main aim is to ensure our clients maintain optimum oral health. We want you to enjoy a bright smile and strong healthy teeth for years to come!
Visit our dental clinic for expert care for the whole family. Located on Falls of Neuse Road. Our wide range of services makes our dental clinic stands out from the rest. We place veneers and provide cosmetic dentistry, perform bone grafts, crowns, bridges and are certified by Invisalign. Our dentist Dr. Rebecca Reeves is a highly skilled and experienced practitioner who has been helping patients for over 11 years. Dr. Reeves is recognized by The Dawson Academy in the practices of the Concept of Complete Dentistry. She can identify the signs of problems before any symptoms or damage occurs, which means you can receive treatments in a less costly manner. At Rebecca Reeves DMD, PA, you will receive compassionate dental treatment in a relaxing, calm environment.
High tech, professional and personal dental clinic
Discover the difference that visiting a caring dentist makes at Rebecca E. Reeves DMD, PA. At our dental clinic, we treat our patients with the utmost care and respect. All treatments and services are reasonably priced and performed to the highest standards.
Dental Clinic Services Offered
Make an appointment at Rebecca E. Reeves DMD, PA today. Our services include:
Check ups
Cleanings
Tooth colored fillings
Veneers & Cosmetics
TMD & TMJ
Adult orthodontics – Invisalign
Extractions
Root canals
Occlusal Guards
Sleep Appliances
Get to know Dr. Rebecca Reeves of Rebecca E. Reeves DMD, PA
Active in your community, a health advocate and a leader in North Raleigh for family dentistry. Rebecca E. Reeves DMD, PA is conveniently located on Falls of Neuse next to Pipers Tavern and across from Lafayette Village in Raleigh, NC.

Avoid tooth decay and dental problems. Call (919) 676-4242 to make an appointment at our dental clinic today!
Follow Dr. Reeves on Social Media